Welcome to the home of Fred DiMeo Insurance Agency. For over 30 years, we have been helping clients with home and auto insurance among other policies. Because we represent multiple companies, we are able to keep our customers premiums at competitive levels without sacrificing coverage. Give us a call and we can quote other policies as well including motorcycle, RV, rental or investment properties, umbrella, flood and earthquake in several western states including California, Arizona, Nevada and Oregon.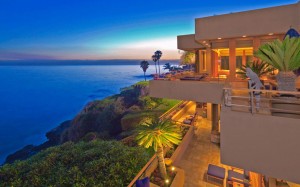 "Bundling" of your policies is a great way to save money and that is when we pair your home and auto insurance policies with the same carrier and with Travelers, Mercury, CSE, Liberty Mutual Safeco and Kemper Independence Insurance Companies, I can find the best fit for your needs. When you want to invest in the stock market, you contact a seasoned advisor and you should do the same with your insurance needs. Trust professionals who have been in the business for many years. 
Some clients have properties and personal lines insurance needs outside of California. Also, with the current fire issues that many of the western states are experiencing, many companies are withdrawing from these areas. We may be able to help you if you are receiving large premium increases or non-renewals. Please reach out to us and we can do an analysis of your property address and let you know what options you have. The insurance landscape is changing quickly and you should have a contact to answer questions about your insurance needs. We feel with our experience, we can be of great service to you. We look forward to hearing from you and thanks for visiting. 
  Thanks for visiting. Fred, Mary and Alston DiMeo.
CONTACT:
OFFICE

 

877-919-6900

or

408-778-9800

  

FAX

408-778-9806
ADDRESS
17415 MONTEREY ROAD STE 200  MORGAN HILL, CA  95037
If you have any questions or need a quote, please email me at [email protected]